Nightlife for four pianos
Commissioned by pianist Heather Coltman, this lively work reflects some of the rhythms and attitude of south Florida. It was premiered in 2009 at the Mizner Centre for the Arts Amphitheatre in Boca Raton, Florida. It then received a Chicago premiere by Pianissimo! at the Merit School of Music on 25 March 2017.
On 19 July 2019, pianist Jessica Litwiniec Dorman recorded Nightlife (all four parts) for future release. That recording, engineered by Adam Copelin at TNT Studios (Louisville, KY), is posted here.
Instrumentation:

four pianos

Date completed:

2008

Duration:

ca. 4:00

Audio:
See a performance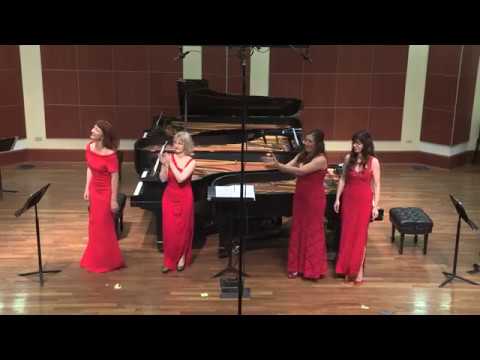 Order Music
You may order this composition securely with PayPal. Please use the pull-down menu to select the format you prefer (PDF or printed copy) and click the "Add to Cart" button. You may also click "View Cart" which brings you to your "Cart" page. Prior to ordering, please review the Contact & Order page.