Invitation to Love
Reviews
'Invitation to Love', performed by Coro Volante under the direction of L. Brett Scott, captivates the listener with its a cappella beauty and the poetic depth of Paul Laurence Dunbar's lyrics.

- Amplified Magazine (Germany)
This work for SSA a cappella was composed during the COVID-19 pandemic lockdown in 2020, specifically for The King's Singers New Music Prize. Invitation to Love won First Prize in Category 3 of that competition. Category 3 is for children's choir and the piece works equally well for women's voices. It is included on my 2023 recording, remember (Neuma 183). Below is the world premiere given 28 February 2021 by Cathedra, directed by Michael McCarthy, at Washington National Cathedral.
Please note that the cost of the music is per copy required for performance.
The text is by Paul Laurence Dunbar (1872-1906) who was an American poet, novelist, and short story writer of the late 19th and early 20th centuries. Born in Ohio to freed slaves from Kentucky, he became one of the first influential Black poets in American literature.
***
Come when the nights are bright with stars
Or (come) when the moon is mellow;
Come when the sun his golden bars
Drops on the hay-field yellow.
Come in the twilight soft and gray,
Come in the night or come in the day,
Come, O love, whene'er you may,
And you are welcome, welcome.
You are sweet, O Love, dear Love,
You are soft as the nesting dove.
Come to my heart and bring it rest
As the bird flies home to its welcome nest.
Come when my heart is full of grief
Or (come) when my heart is merry;
Come with the falling of the leaf
Or with the redd'ning cherry.
Come when the year's first blossom blows,
Come when the summer gleams and glows,
Come with the winter's drifting snows,
And you are welcome, welcome.
Instrumentation:

SSA a cappella

Date completed:

Autumn, 2020

Duration:

3:15

Author:

Paul Laurence Dunbar
See a performance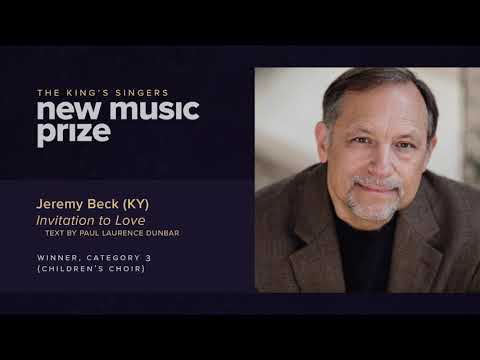 Order Music
You may order this composition securely with PayPal. Please use the pull-down menu to select the format you prefer (PDF or printed copy) and click the "Add to Cart" button. You may also click "View Cart" which brings you to your "Cart" page. Prior to ordering, please review the Contact & Order page.